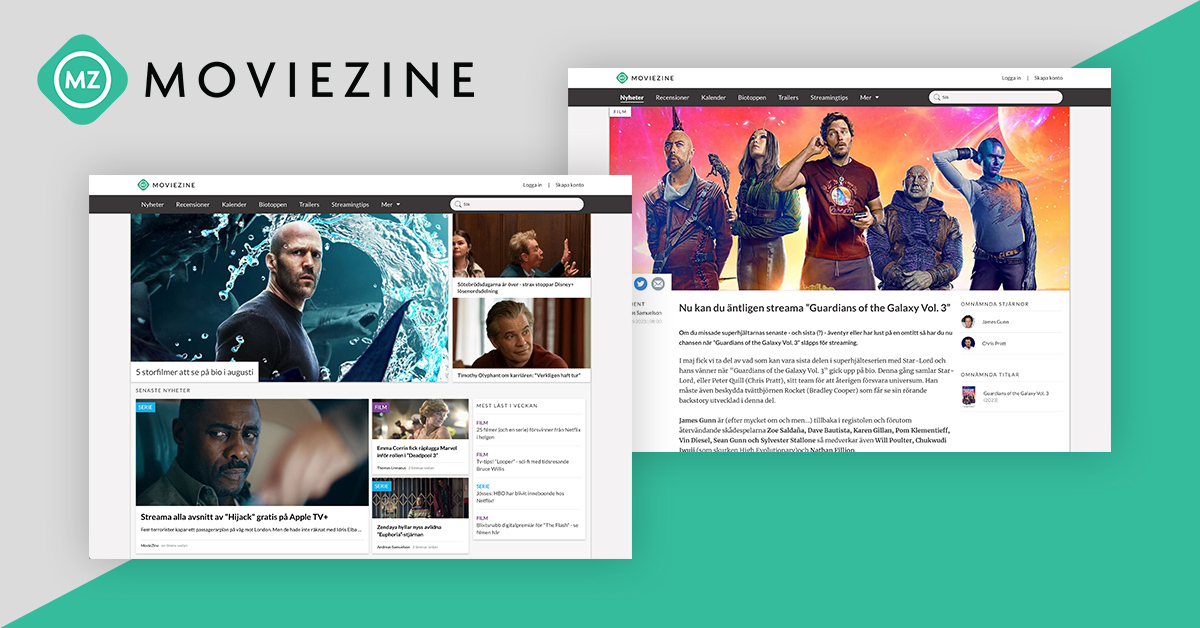 POP MEDIA EXPANDS TO SWEDEN

Pop Media acquires a share of Moviezine, Sweden's most popular movie media.
Pop Media, the publisher of the movie media Episodi, enters the Swedish media market with a 40-percent share of Moviezine. Moviezine is a media company founded in 2002. It publishes news on movies and streaming services. The site has a similar content strategy and target group as Episodi, the most popular movie media in Finland. Both sites have more than three million visitors per month. The media coverage is extended by significant social media reach.
The fellow shareholders of Moviezine are the site's founder Alexander Kardelo, Mats Karlsson and Mats Caneman, who has a long career in the film industry, including as director of The Walt Disney Company Nordic.